Maya Angel is a Greater Los Angeles area-based, Board Certified Holistic Health Practitioner. Her passion for nutrition arose from a personal bout with illness. In the midst of a 25 year long, battle with Chronic Fatigue Syndrome aka Myalgic Encephalomyelitis, she was led on a journey to learn how to heal herself through nutrition.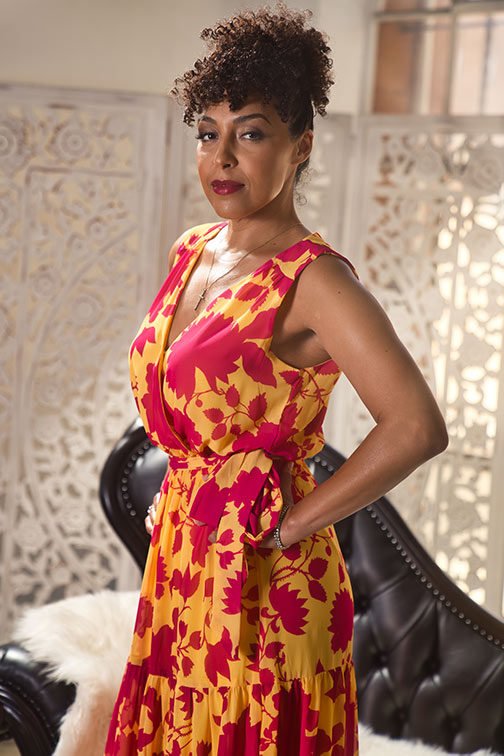 Forced to take her health into her own hands
Exhausted, after years of enduring a multitude of symptoms such as: chronic fatigue, brain fog, short term memory loss, migraines, hormonal imbalances, weight fluctuation, essential tremors, etc, she would subsequently begin an over 10 year deep dive into researching nutrition. What she found, led her back to her roots, and in essence, to all of our ancestor's roots. Prior to the agricultural era, Maya learned that so many of our modern day diseases had been non-existent. And so, she began to research Paleolithic lifestyles and ancestral eating practices, and the dots began to connect.
Symptom by symptom, she was able to begin healing her body through a Ketogenic/Paleo way of eating. She knew instinctively that she must share the knowledge she had gained, and thus, developed a deep yearning to help others achieve their health goals through nutrition.
Although, she had attended UCLA, receiving her B.A. Degree as an English major, she knew that her area of study needed to expand. Thus, Maya decided to put the endless hours in to become a Board Certified practitioner in the field of nutrition, as she had now become acutely aware of her life's purpose.
She founded the Keto, ancestral-eating based company Angel's Nutrition and Wellness, in 2017. Angel's Nutrition and Wellness strives to assist those who are seeking help for: chronic illnesses or ailments, those who want to achieve athletic goals, those who desire to be active towards disease prevention, or those who are simply in need of losing weight for health or aesthetic purposes.
In 2020, Angel's Nutrition and Wellness, expanded from Nutrition Consultations to an Online Keto Nutrition Course called Halo's for Health. In this 4 week Online Live Nutrition Course, Maya takes her coaching to another level, as she continues to arm individuals with the comprehensive tools necessary, so that they may learn how to fuel themselves back to health with a Ketogenic lifestyle, utilizing ancestral nutrition-based practices. It is Maya's mission to help and guide as many individuals as possible in the direction to reverse chronic illnesses, metabolic disorders, and overcome obesity, so that they may regain their vitality on a quest for optimum health, based on their personalized needs.