Halo's for Health:
Plus Wings Course
In this 90 minute, live coaching, once-a-week program, you will receive over 60 easy to prepare Keto/Paleo friendly recipes, a personalized 14 Day Meal Plan, your individualized Macros, Grocery and Product Lists.
You will also receive a complete Ketogenic Lifestyle Education using my interactive H.A.L.O. Methodology, which will arm you with the tools necessary to learn how to be successful on your new health journey within 30 days!
What to Expect & Achieve From Halo's for Health: Plus Wings Course
Week 1  You will learn how to kick your CARB CRAVINGS, and understand which whole foods actually have the power to assist you with this.
Week 2  How to TAKE BACK CONTROL over your food choices, while utilizing the FREED my mindset ideology, and understand which toxic foods may get in the way of our own SELF-CONTROL.
Week 3  You will learn how to BREAK UP WITH CALORIES, while creating your own personalized Keto Meal Plans.
Week 4  How to APPLY AND THRIVE with your KETOGENIC LIFESTYLE, so that you may take your HEALTH BACK and INTO YOUR OWN HANDS!!!
Week 5  This Plus week will supply you with exciting bonuses to add variety and flexibility to your new nutrition lifestyle and menu.
Week 6  Free Follow-Up Wings Session to assess progress and to address any physical, mental, or nutritional challenges that may arise.
Benefits of the Halo's for Health: Plus Wings Course
Ketogenic and Paleo
Lifestyle Education
A Healthier and Renewed Lifestyle
Implementing a Ketogenic (High Fat, Moderate Protein, Low Carb) lifestyle, combined with a Paleo (Whole Foods grown in nature) approach to food is the foundation of my Nutrition Coaching. It allows the body to utilize its more preferred fuel source, FAT as energy. Contrary to what many dietitians and doctors teach, healthy fats in their most natural form, such as: animal fats, avocados, coconut, and some nuts and seeds can actually help to rid the body of systemic inflammation. Conversely, an overabundance of carbs, which turns into sugar, can have a damaging and extremely inflammatory effect on the body over time. It matters not whether you are extremely fit or if you desire to shed weight… When the body is not in a state of homeostasis, it eventually catches up to us all. Thus, it shall be our goal to formulate a personalized plan, so that together, we may take steps to eradicate present ailments, and/or take preventative measures against illness and disease. 
Disease and Illness Prevention
Guided Health-Filled Decisions
For the last 60 years or so, we have been told that good health should equate to us blindly following the food pyramid. However, the percentages of those suffering from diabetes, cardiovascular disease, cancer, autoimmune conditions, digestive disorders, mental illnesses, etc, are still sky-rocketing. Alarming and painful as it may be, I believe strongly and have been a living example, proving that nutrition plays a key role in the way in which our genetics may be altered… Especially with foods that have been altered or filled with chemicals themselves. This is where Angel's Nutrition and Wellness differs in its approach to assist you in getting healthy. Allow me to guide you to the past (your ancestor's food choices), so that you may have a healthier present and future. All it truly takes is focusing on those same nutrient-dense foods which we have been, not just surviving but thriving on for centuries.
When Health is #1… Weight Loss Becomes a Bonus
With each client at Angel's Nutrition and Wellness, it is strongly emphasized that when health aka healing are made THE PRIORITY, weight loss will follow as an added bonus. Many have recently touted Keto as the new "FAD" diet for weight loss. It is my duty however, to remind my clients that the Ketogenic lifestyle was first invented as an adjunct therapy to help treat disease. In the 1920s, it was used to help children with Epilepsy overcome their life-threatening seizures. This brings me to my next point. Keto may be new to many of us, but at its roots and deepest level and because our own brain is in actuality, made up of 60% fat, the Ketogenic way of life has been alive and kickin, for as long as mankind has inhabited the earth. Thus, it should excite you even more to know that on top of happily shedding the pounds, you most likely will also achieve many of the health benefits that Keto has to offer, such as: Mental Clarity, Reduced Inflammation, Anti-Aging Effects, Mitochondrial (Cellular) Repair, and so much more.
Health For My Halo's Blog
Angel's Nutrition and Wellness provides Ketogenic Nutrition Courses and Consults
to assist in disease prevention & weight loss management.
𝗧𝗼𝗱𝗮𝘆 𝗶𝘀 𝗮 𝘀𝗽𝗲𝗰𝗶𝗮𝗹 𝗮𝗻𝗱 𝗹𝗶𝗳𝗲 𝗰𝗵𝗮𝗻𝗴𝗶𝗻𝗴 𝗱𝗮𝘆 𝗳𝗼𝗿 𝗺𝗲! 𝗜𝘁 𝗶𝘀 𝗼𝗳𝗳𝗶𝗰𝗶𝗮𝗹𝗹𝘆 𝗺𝘆 𝟱 𝗬𝗘𝗔𝗥 𝗖𝗔𝗥𝗡𝗜𝗩𝗘𝗥𝗦𝗔𝗥𝗬!!!🙌🏽⁣ ⁣ At 44 & almost a half years
Read More »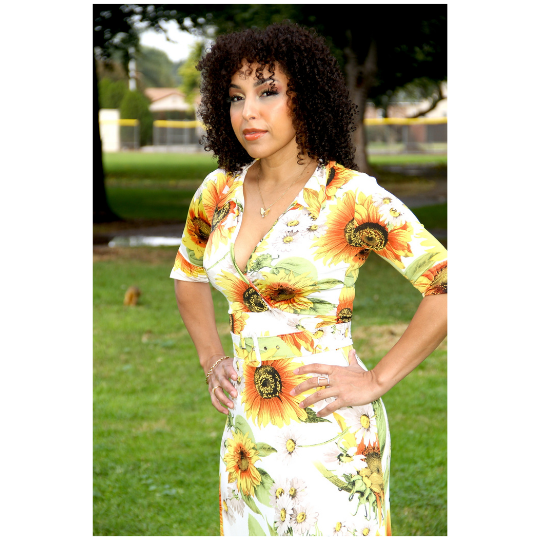 𝗛𝗘𝗟𝗣!!!😑⁣⁣​ This is the word that kept repeating for me, over and over… For the last few months! Even in my downtime, I was constantly
Read More »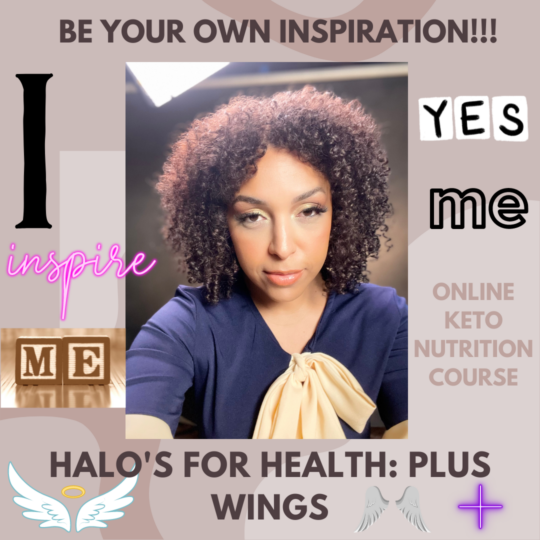 Inspiration can arise from a variety of influences! ​ ⁣⁣I personally, am inspired by LOVE, by FAITH, by MUSIC, by those whose consistency and hard
Read More »